Create a home that you'll love for a lifetime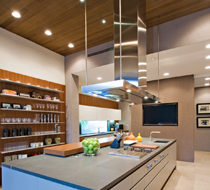 Thinking about remodeling your basement or freshening up your living room? The professional home renovation contractors and designers at Better Homes Remodeling will help you with any interior project or home remodeling ideas. Rely on us to provide you with a cost-effective way to update your home while utilizing your home remodeling ideas to provide a customized design for you!
Our remodeling services include projects such as:
Flooring: carpet, Tile, Hardwood, laminate, vinyl, wood- sanding staining and refinishing
Painting: complete surface prep, Roll brush and spray staining & varnishing
Drywall Repair
Carpentry
Custom Millwork
Interior Doors
Home Office
In-Law Suites
Handicap Living Spaces
Sunrooms
residential remodelers
Shop in the Comfort of Your Own Home
Don't spend hours in a showroom. Let us bring the showroom to your home. With our shop at home service, you can pick your materials from our home remodeling planner without leaving your home. Our home renovation designers offer endless suggestions that work with you.
You can see how your new project will look with our computer aided design service. Call today for more information and a free design consultation
Work with a team of Lead Certified remodelers that have provided quality workmanship for over 40 years – call today for your FREE design consultation